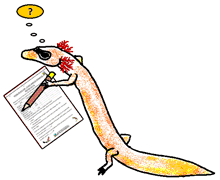 Welcome to the Second Grade Math Problems page.

We have a wide selection of longer math problems requiring a wide range of math skills to solve.
These problems are also a great way of developing perseverance and getting children to try different approaches in their math.
Second Grade Math Problems
Second Grade Math Problems
Broken Calculator Problem 1
Anyone for an Ice Cream?
Anyone for an Ice Cream is a money activity which involves using silver coins only to make a total of 40¢ . The aim is to find all the possibilities.
Tyger's Coin Challenges
Tyger's Coin Challenge is a money activity. The aim is to see whether or not different amounts of money can be made from a number of coins.
Captain Salamander's Letter
This 2nd grade math problem sheet involves working out which totals of money can be made using only 3¢ and 5¢ stamps. It is a good activity for developing perseverance and logical thinking.
Balloon Pairs #2
Balloon Pairs is a number adding activity where the aim is to find different totals by adding the balloon numbers together. The totals are then sorted in order of size using a table.
Balls in the Bucket Challenge #2
This challenge involves working out how different scores were made in the balls-in-the-bucket game. It is a 'finding all possibilities' type of problem.
Birthday Girl
Birthday Girl is an activity which involves finding the correct ages of all the people in the challeges using the clues that are given.
Climb the Mountain
This is one of our second grade math problems that involves finding all the possible paths up to the top of the mountain using the routes provided.
Dilly's Eggs #1
Dilly's eggs is a sharing problem - drawing it out is a good strategy for tackling this problem. The aim is to find the number of eggs Dilly had using the clues provided.
Odd Square Out
This is a good activity for developing noticing skills and recognising shapes that have been rotated or reflected.
Parking Lots #2
Parking Lots is an activity where the aim is to find as many combinations as possible for the cars to park. Systematic working could be an area of focus for this activity.
Pick the Cards #2
Pick the Cards is an adding game where the aim is to use combinations of numbers to reach a given total. This activity is good for adding three or four small numbers together to make a given total.
Place It Right #2
Place It Right is a place value activity to support children with their place value learning. The aim is to make a range of 3 digit numbers with different properties.
Share the Treasure #2
Share the Treasure is a logic acitivity where the aim is to share some treasure according to certain criteria.
Who Chose Which Shape #2
Looking for some easier word problems
Looking for some harder word problems
Addition and Subtraction Puzzles
Math-Salamanders.com