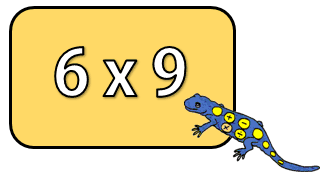 Welcome to the 2nd Grade Math Salamanders 6 Times Table Worksheets.

Here you will find our selection of free multiplication worksheets to help your child learn their multiplication table.
Multiplication Facts - 6 Times Table
6 Times Tables Printable Display Sheet
Six Times Tables Worksheets - Counting by 6s
Looking for more 6 Times Tables worksheets like these?
Take a look at some more of our worksheets similar to these.
Using Multiplication as Repeated Addition
Multiplication Charts
Multiplication Games
Math-Salamanders.com