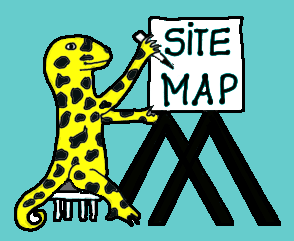 Welcome to the 2nd Grade Math Salamanders Sitemap.
Here you will find links to all of the 2nd Grade Math Salamanders webpages on this site.
This page contains links to other Math webpages where you will find a range of Math activities and resources.
Each webpage has a short description of what the page is about and the math learning it covers.
If you cannot find what you are looking for, try searching the site using the Google search box on the right hand side on this page.
Math Salamanders Copyright Information.
Thank you for honoring our copyright. The Math Salamanders hope you enjoy using our collection of free Math Worksheets printable for kids.
This Sitemap will be expanding, and more areas will be visible and open for you to explore as time goes on.
Please be patient and check back soon, if what you are looking for is not here! We hope you enjoy our collection of free 2nd Grade Math Worksheets.
If there is a math resource you are desparately looking for but can't find, please let us know on the Facebook comment section at the bottom of each webpage!
Sitemap Areas by Topic
Here you will find the 2nd Grade Math Salamanders sitemap pages indexed by topic.
Online Math Learning Practice Zones
Place Value Sheets
Counting Worksheets
Mental Maths Worksheets
Addition Sheets
Subtraction Sheets
Multiplication Sheets
Division Sheets
Math Puzzles
Geometry Worksheets
Time Worksheets
Measurement Worksheets
Money
Statistics
2nd Grade Math Resources
ABC Mouse Special Offer - only until 29th May!
Math-Salamanders.com