2nd Grade Math Salamanders


2nd Grade Math Blog

"Math Salamanders Free Math Sheets"
Check out the latest up-to-date news and free Math Worksheets printable at 2nd-grade-math-salamanders.com.
Be the first to know when new 2nd grade math resources have been created and are 'live' on our website for you to use!
This page contains links to other Math webpages where you will find a range of Math activities and resources.
Each webpage has a short description of what the page is about and the math learning it covers.
If you cannot find what you are looking for, try searching the site using the Google search box on the right hand side on this page.
Math Salamanders Copyright Information.
Thank you for honoring our copyright. The Math Salamanders hope you enjoy using our collection of free Math Worksheets printable for kids.
This page will keep you informed and up-to-date about:
all of our NEW Free Math Sheets, new Math Games, new Math Flashcards and Printable Math Fact sheets;
all of our new web pages for 2nd Grade Math learning.
[
?
] Subscribe To This Site
To subscribe to the 2nd Grade Math Salamanders News (no e-mail address necessary), RIGHT-click on the orange RSS button and then copy-and-paste the URL of this site's RSS feed into your RSS reader. OR...Or click on the Google, My Yahoo!, My MSN, or Bloglines button if you keep a personalized home page there. Follow their instructions.
Jul 01, 2016
Second Grade Math Problems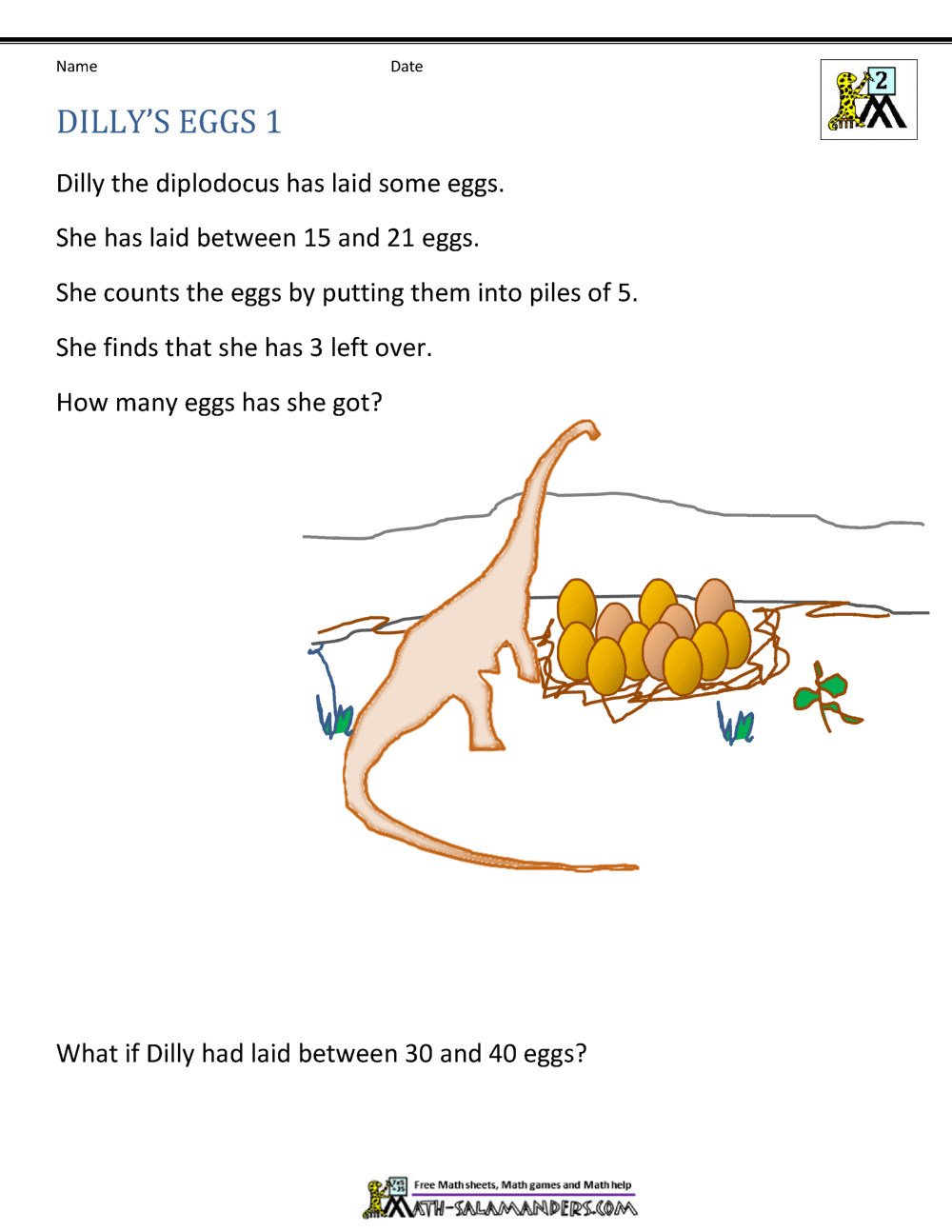 Here is our Second Grade Math Problems page where you will find a wide selection of longer more challenging word problems to get children to develop their math skills.
ABC Mouse has just released a special offer for its award winning online educational program for kids age 2-8.
Hundreds of fun learning activities based around Reading, Math, Science and Art.
Winner of several curriculum awards, including Mom's Choice Awards (Gold) and Parents Choice Gold Award.
Now 50% off for a year!
Whether you are looking for a free Homeschool Math Worksheet collection, banks of useful Math resources for teaching kids, or simply wanting to improve your child's Math learning at home, there is something here at the Math Salamanders for you!
The Math Salamanders hope you enjoy using these free printable Math worksheets and all our other Math games and resources.
We welcome any comments about our site on the Facebook comments box at the bottom of every page.
comments received about this page so far!